Sales Consultant - Elite
Apply Later
Apply
Holiday Inn Club Vacations is searching for individuals who excel in their role, and are committed to delivering an exceptional experience for our guests, owners, and team members. We look for individuals who are passionate in life and bring those qualities to work every day. Do you instill confidence, trust, and respect, encourage success and build relationships? We're looking for people like this to join our friendly, engaged, professional team.
POSITION DESCRIPTION
The Elite Sales Consultant provides a tour guest presentation in the Sales department by delivering a new wave of sales experience for VIP Intercontinental Hotels Group (IHG) loyalty rewards members and renters. The primary function is to ensure a superior guest experience while our guests are visiting the resort. The Sales Consultant will advise clients on how being a HCV owner will provide added value to their lives and is prepared to address/overcome any questions or concerns while providing a quality customer service experience. At the conclusion of the sales presentation, the Sales Consultant works to close the sale or transitions the tour guest to the Latitudes Specialist.
ESSENTIAL DUTIES AND TASKS
Conducts a tour guest presentation as trained and scheduled and attends training classes for continuous improvement
Participates in demonstration/assessment rides that are scheduled with the Sales Managers or Sales Training Managers who invest in your success and achieves personal and departmental written objectives as provided or determined throughout the fiscal year
Executes proper communication with the assigned Sales Training Managers and all members of the Elite Line Sales force. Assists in ensuring all questions are answered in a professional, informative, diplomatic and correct manner
Ensures and/or performs coaching and action plans as provided by the assigned Sales Training Managers and/or Sales Managers
Delivers the utmost level of customer service to all guests and owners to ensure a great sales tour experience
This job description in no way states or implies that these are the only duties to be performed by the employee in this position. It is not intended to give all details or a step-by-step account of the way each procedure or task is performed. The incumbent is expected to perform other duties necessary for the effective operation of the department.
SUPERVISORY RESPONSIBILITIES
EDUCATION and/or EXPERIENCE
High School Diploma, GED equivalent
Higher education encouraged
CERTIFICATES, LICENSES, REGISTRATIONS
Active Nevada Timeshare License
QUALIFICATIONS
Mastery of the use of appropriate interpersonal social styles and methods to inspire and guide individuals towards goal achievement
Strong work ethic, high energy level and positive attitude
Possesses a dynamic and expressive personality to engage guests with enthusiasm
Professional and tactful
Dependable and goal oriented
Must have reliable transportation
Must be process oriented with attention to detail
Self-directed and independent but works as a team player
Persuasive interpersonal skills to gain acceptance of an idea, plan, activity, service or product from guests and co-workers
Participates in proactive team efforts to achieve departmental and company goals
Excellent customer service skills
Strong oral communication skills
Pursuit of continuous improvement to improve, enhance or increase personal knowledge and skills that will assist in job performance
PHYSICAL DEMANDS

While performing the functions of this position, the Sales Consultant is required to be present throughout varied resort locations. Must be able to stand, walk, sit, climb stairs, and talk for extended periods of time. Must be able to lift a minimum of 25 pounds and must be able to drive a golf cart. Reasonable accommodations may be made to enable individuals with disabilities to perform the essential functions.

WORKING CONDITIONS

The Sales Consultant will divide his/her time between air-conditioned resort building and presentation rides that will require attending outdoor/indoor sales presentations with tour guests and management personnel on the resort property. The Sales Consultant must be flexible to adapt to immediate changing situations and environments based on team and guest needs.

WORK SCHEDULE/HOURS

Flexible rotating schedule Monday through Sunday. Typical schedule is five days on, two days off – must be flexible as needed for business operations.
Job ID 1412344
Apply
Apply Later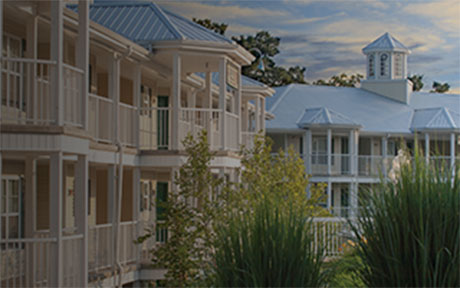 Our Locations
Explore your new, picturesque office space.
View Resorts