Front Desk Specialist - Part Time
Apply Later
Apply
POSITION DESCRIPTION: The Front Desk Specialist will serve as the front of the house liaison to facilitate an exceptional guest experience. This individual will serve as primary point of contact for guests checking into the resort and the primary contact for all folio transactions and check out processes. Additionally, the Specialist will run, review and print reports to complete daily assignments. The Front Desk Specialist will support the Marketing Face to Face team during the check in process by providing additional time and attention to owners or guests requiring more information or assisting with room assignment concerns. This individual is expected to assume a position of a technical and service expert in regards to business center and resort Wi-Fi access, to ensure great first and last impressions. Other responsibilities include folio posting, cash handling, key control as well as assisting guests with various questions and concerns.

ESSENTIAL DUTIES AND TASKS:

1. Facilitates the overall guest experience from check-in through check- out; handles complex technical tasks including room changes, inventory moves and folio adjustments as necessary; creates and issues keys while ensuring the safety and security of all owners and guests

2. Ensures that each interaction exceeds the expectations of our owners and guest. Answer all guest inquires. If unable to respond as an expert, will identify the appropriate resort personnel to assist. Clarifies needs and reacts accordingly; recognizing and initiating solutions to owner/guest concerns with a sense of urgency and to their satisfaction.

3. Maintains and is responsible for a house bank, performs end of day reporting of receipts, and cashes owner/guest checks; calculates visit costs, verifies customer's credit, and establishes how the customer will pay for the accommodation.

4. Communicates with Housekeeping, as appropriate to expedite the cleaning of units.

5. Performs other duties as assigned.

This job description in no way states or implies that these are the only duties to be performed by the employee in this position. It is not intended to give all details or a step-by-step account of the way each procedure or task is performed. The incumbent is expected to perform other duties necessary for the effective operation of the department.

EDUCATION and/or EXPERIENCE:
• High School Diploma or GED equivalent or an equivalent combination of training, education and experience
• Must have a minimum of one year of Customer Service experience, preferably in a resort/hotel Front Office environment
• Bilingual a plus

QUALIFICATIONS:
• A commitment to providing outstanding customer service
• Knowledge of Microsoft Office Suite
• Able to acquire a clear understanding of timeshare ware applications
• Basic knowledge of hardware and peripheral devices required to perform the job
• Ability to establish and maintain effective working relationships with co-workers and leaders
• Strong problem solving skills
• Capable of seeing a task through to completion
• Strong organizational skills
• Excellent verbal and written communication skills. Fluent in the English language

PHYSICAL DEMANDS:
While performing the duties of this job the employee may be required to sit or stand for extended periods of time. Will be required to bend, twist, reach, push, pull, and operate office machinery. Must be able to lift up to thirty pounds. Specific work assignments may change without notice. Reasonable accommodations may be made to enable individuals with disabilities to perform the essential functions of the job.

WORKING CONDITIONS:
The majority of work will be performed in a climate-controlled environment, but may be exposed to inclement weather and varying degrees of temperature on occasion.

WORK SCHEDULE/HOURS:
Schedules will vary depending on business needs, and may entail working nights, weekends and holidays. Must be flexible to work outside of departmental operating hours.

Job ID 7448377
Apply
Apply Later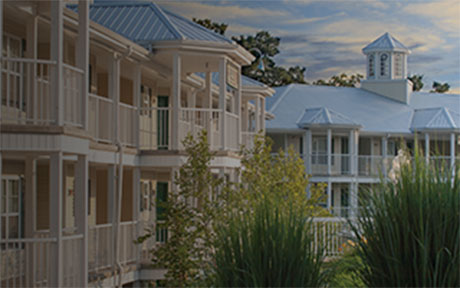 Our Locations
Explore your new, picturesque office space.
View Resorts