Groundskeeper Part Time
Apply Later
Apply
Holiday Inn Club Vacations look for individuals who excel in their role, and are committed to delivering an exceptional experience for our guests, owners, and team members. We look for individuals who are passionate in life and bring those qualities to work every day. Do you instill confidence, trust, and respect, encourage success and build relationships? We're looking for people like this to join our friendly, engaged, professional team.
POSITION DESCRIPTION: This position will be responsible for performing general maintenance as well as more advanced duties associated with ornamental horticulture and grounds maintenance. Will work with other resort staff and contract staff as well.
ESSENTIAL DUTIES AND TASKS:
1.Perform daily tasks such as weeding, mulching, trimming, mowing and basic facility inspections for deficiencies and debris. Use of heavy of machinery is required. 20%
2.Maintain expectations for all aesthetics while upholding standards set forth by the company. Report grounds conditions and general issues that don't comply with our standards. 20%
3.Inspect common areas to prep for the day's activity. 5%
4.Remove and empty trash bins on property. 50%
5.Work with other resort staff and vendors as necessary and perform other duties as assigned. 5%
This job description in no way states or implies that these are the only duties to be performed by the employee in this position. It is not intended to give all details or a step-by-step account of the way each procedure or task is performed. The incumbent is expected to perform other duties necessary for the effective operation of the department.
EDUCATION and/or EXPERIENCE 
High school diploma or equivalent. 
At least three years of landscape maintenance experience.
CERTIFICATES, LICENSES, REGISTRATIONS 
Any certificates are a plus QUALIFICATIONS 
Must have knowledge of tools, methods, and materials used in grounds maintenance, and ornamental horticulture practices.
Must have the ability to operate motorized equipment 
Must have basic knowledge of irrigation and drainage systems 
Must be able to understand principles and regulations for chemical applications 
Must be able to lift over 50 lbs. 
Must have ability to identify and differentiate between plant materials and recognize deficiencies such as disease, nutrient deficiencies, and insect infestations. 
Must have the ability to read and understand product labels for chemicals used
PHYSICAL DEMANDS
While performing the duties of this job the employee will be required to sit or stand for extended periods of time.
Will be required to bend, twist, reach, push, pull, and operate hand tools (may include operating industrial machinery).
Must be able to lift between thirty to fifty pounds.
Specific work assignments may change without notice.
Reasonable accommodations may be made to enable individuals with disabilities to perform the essential functions of the job.
WORKING CONDITIONS
The majority of work will be performed in a non-climate-controlled environment, will be exposed to severe inclement weather and varying degrees of extreme temperature. Will be exposed to various industrial chemicals, cleaning agents, etc. Will be exposed to strong odors, and loud noise levels.
WORK SCHEDULE/HOURS Schedules will vary depending on business needs, and may entail working nights, weekends and holidays. Must be flexible to work outside of normal departmental operating hours.
Job ID 7507609
Apply
Apply Later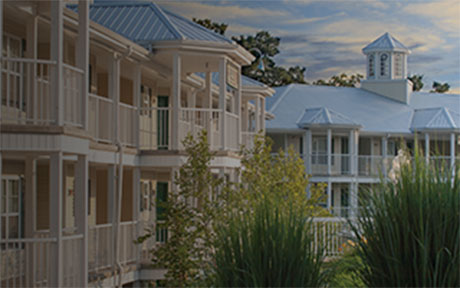 Our Locations
Explore your new, picturesque office space.
View Resorts